Distribution Centers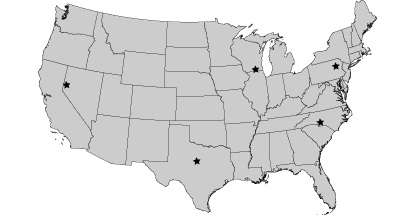 State-of-the-art Technology
Janesville, Wisconsin. Charlotte, North Carolina. Dallas, Texas. Reno, Nevada. Scranton, Pennsylvania. Five Imperial distribution centers—four strategic locations. What does this mean for you? Prompt delivery of the parts you need to maintain an organized, efficient shop. Imperial has over 60 years of experience in the fleet industry. Our streamlined capabilities allow us to ship over 150,000+ parts to 30,000+ fleet customer locations.
Cutting-edge Equipment Is The Key
Our distribution centers are equipped to systematically pick, package, and ship product within minutes of receiving an order. Imperial's "Just-In-Time" inventory philosophy allows you to reduce your carrying costs.
Error-free Shipping Is Our Goal
In today's fast-paced business environment, you need a maintenance repair parts supplier who can deliver the parts you need when you need them. Imperial is up to the challenge:
Orders shipped from Imperial have less than 1% chance of error.
Every order placed before 3:00 pm CST will be shipped that same day—all other orders will be shipped within 24 hours.
Emergency, Expedited and Air shipment options are available upon request.
Our unmatched error-free shipping policy allows you to eliminate excess inventory at your shops.
When it's time to re-order the parts you need, you can be confident that Imperial will deliver—on time.
Hazardous Materials? No Problem!
Imperial is certified by our carriers and registered with the DOT as a compliant shipper of hazardous materials and flammable goods. Our track record of incident-free HAZMAT shipments is the direct result of our dedication to safety. When it comes to HAZMAT shipments, safety is our primary concern.