File Import
Turn Spreadsheets Into Orders
Quickly upload spreadsheet files into a new or existing order with File Import.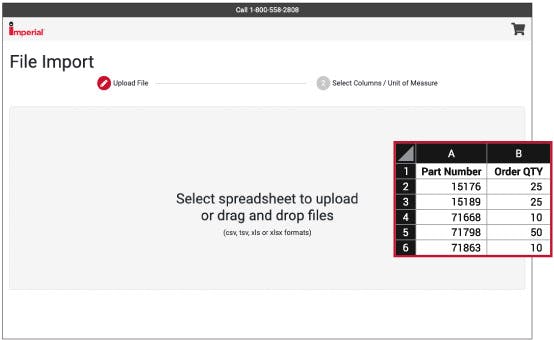 1. Import
Find the File Import option at the top menu on Imperial's homepage. Upload a file by clicking or dragging and dropping the file. The spreadsheet needs both a consistent part number column and a consistent quantity column.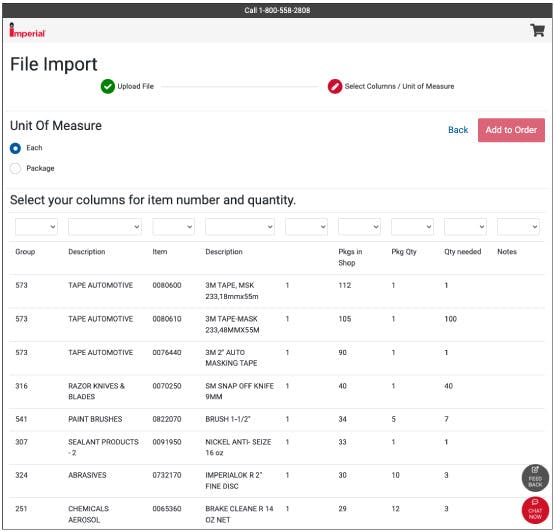 2. Select
Choose each or package as your Unit of Measure. Then use the drop down to select which detected columns are the item numbers and which is quantity. This page will alert you of any discontinued, blocked, or converted items.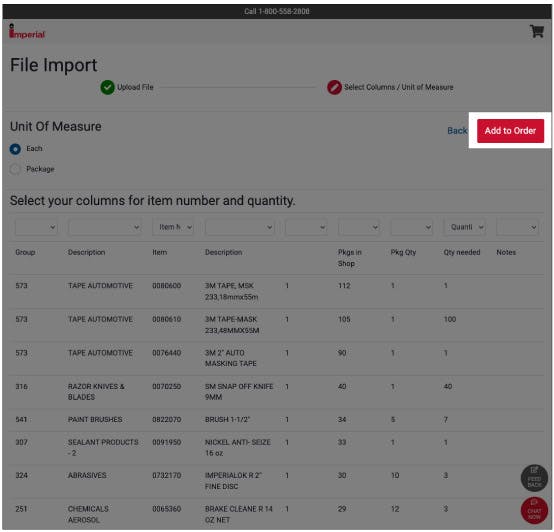 3. Add To Order
Select the "Add to Order" button to add imported items to a new or existing order.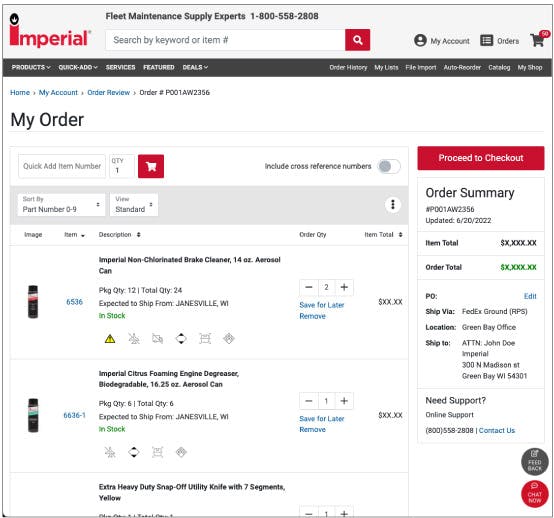 4. Review
After adding the items, you will be able to review the entire order before proceeding to checkout.