Imperial® Custom Kits
Inventory Management
Imperial Experts want to help you develop custom product kits that add value by delivering time and labor savings. The selection of products and quantity of each item will vary based on the project, and are packaged as one part number. Choose Imperial to help you solve the problem, no matter how simple or complex.

Call your Dedicated Account Advisor at 800-558-2808 to learn how custom kits can help your business. Contact Us
---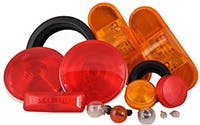 What are the benefits of custom kits?
Take advantage of the benefits provided by custom kits. Benefits include:
Reduce time and labor cost on picking the correct inventory
Reduce excess inventory and scrap
Custom piece counts, deviating from a standard package size
Custom cut lengths available
Ideal for projects involving non-stock items
Easy to put away in shop
Easy to reorder one kit versus multiple products
Ensure all items are in stock for your project
Able to bill/cost one part number instead of multiple part numbers on work orders
---

Compliance Safety Accountability (CSA) Kits
CSA Kits offer an organized way to maintain fleet and driver safety and reduce violations. Each business has different needs unique to their fleets, and we customize the kits accordingly. Most CSA kits contain lamps, bulbs, fuses and reflective tape. Packaging options range from a zip lock bag to a soft or hard sided tool box.
---
Solution Based Kits
Solution kits offer savings for both labor and organization on projects. All pieces are packaged together in specific quantities needed for the project, reducing shop time spent gathering materials. Solution kits can be designed for short-term and long-term projects.
Examples of solution kit usage include:
Retrofit and refurbishing projects
Recall campaigns
Planned maintenance
Vehicle modification/customizing projects
Installation/conversion projects
And More!
---
Get Started Today! Call your Dedicated Account Advisor at 800-558-2808 to learn
more about how custom kits can help your business.