Personal Protective Equipment
As your employees get back to business, make sure they have access to the personal protective equipment (PPE) they need to minimize their exposure to COVID-19. The correct use of gloves, masks, goggles and face shields is just one strategy your company can implement to help protect your customers and employees from exposure.
Choose the Right Face Protection
When it comes to choosing the right face protection, different situations will dictate the level of protection your employees need to stay safe. Certain masks, like N95 respirator masks, are designed for medical use and filter out and reduce 95% of small airborne particles for the wearer. Other masks, like 3-ply surgical masks, tend to be looser fitting in comparison and work to filter out 90% of large particles in the air in order to protect others from the wearer's respiratory emissions. Face shields, sometimes together with masks, can be worn to deter airborne respirator particles for those who regularly work near other individuals.
Shop All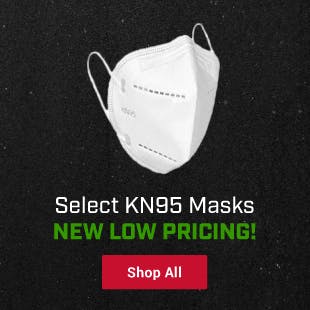 Eye and Hand Protection
It's important for each business to carefully assess the risks that all individual employees, departments and visitors may face on a day to day basic. Make any risks obvious to both employees and visitors by installing signage noting when PPE needs to be worn. Workers who are considered at medium risk of exposure may need to wear a combination of personal protective equipment. For those who work closely with anyone known or suspected of being infected with COVID-19, the company will need to provide access to safety glasses or goggles, as well as disposable gloves. Higher risk situations may also require the use of protective clothing, such as chemical suits and boot covers.
Shop All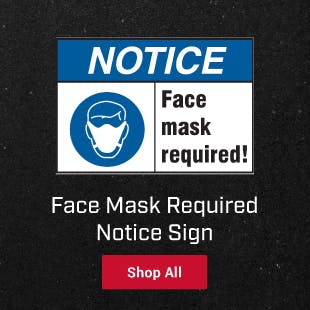 Resources