Control the Spread
Make sure your company takes the right steps to help control the spread of COVID-19. Create and communicate protocols for how visitors will be greeted when arriving at your building, as well as how employees will be addressed they arrive at work. Practicing social distancing, along with recognizing which surfaces are frequently touched throughout your facility will help maintain a clean working environment for all.
Visitors and Deliveries
Once allowed building entry, make it clear to guests whether you would like them to utilize hand sanitizer or would like to provide them the opportunity to wash their hands. Floors with marking tape and strategically placed hand sanitizer dispensers can help make these new policies obvious to your visitors. Installing acrylic barriers throughout the shop, in reception areas, or at customer check-out counters will also help reduce the spread. Be mindful that any guest check-in policies may need to be modified to be hands-free. If it makes sense for your business, consider installing key drop boxes or offering no-touch curbside services for customers.
Shop All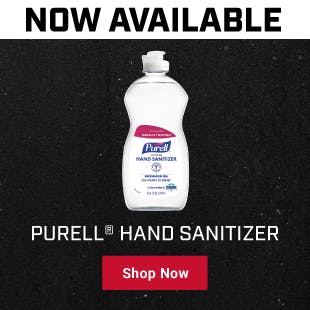 Considerations for Building Entry
Whether working on the shop floor or office, workers and visitors may be at risk for exposure to the virus. Make sure your company's policies are clearly communicated before anyone enters the building. Installing wall or floor signage upon entry that outlines social distancing policies, entry procedures or sanitation efforts can help minimize the confusion of guests. The virus may also travel on shoes, so some situations may require the use of footwear sanitizers to reduce the risk of tracking the virus into the building.
Shop All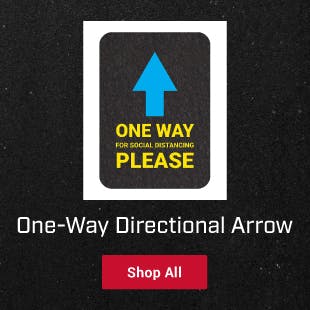 Additional Health Screenings
Especially when working in close quarters out in the field or indoor office settings, your company may find it valuable to take additional steps of precaution. Using a no-touch thermometer to screen for signs of fever, as well as asking guests to answer a short health questionnaire when entering the building are optional strategies employers may choose to utilize to curb the spread of COVID-19. Frequently disinfecting workspaces, clearly labeling personal belongings and installing plexiglass dividers between cubicles can help further protect employees.
Shop All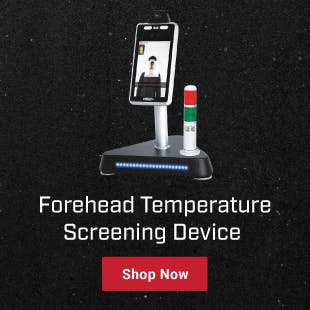 Resources