Air Quality
Before resuming work in enclosed buildings, such as office spaces, ensure that your facility's heating, ventilating and air conditioning (HVAC) systems are operating efficiently. The quality of the air inside your facility may help slow the spread of COVID-19. Taking the right precautions now can ensure your work environment remains safe.
Air Cleaners
Evaluate the HVAC system of your building to confirm it is designed to adequately distribute outdoor air to meet the ventilation needs of your employees. A successful HVAC system will isolate and remove odors and pollutants through filtration and exhaust fans. Effective HVAC units are considered to operate at 20-30 air changes per hour. As is recommended, change air filters to a high efficiency particulate air (HEPA) filter that meets the minimum efficiency reporting value (MERV) of 14 or higher. Keeping your HVAC system running around the clock will make sure your employees and guests are breathing clean air.
Shop All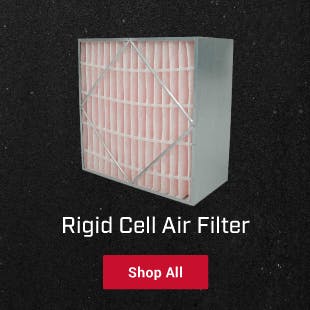 Indoor Air Quality
The general air quality of your facility can help or hinder the spread of COVID-19. Keeping the relative humidity of the air between 40-60% is one way to reduce the risk of infection for employees. Installing a bipolar ionization system, in which high voltage electrodes create reactive ions in the air, works to effectively filter out 99% of bacteria and viruses. Some studies have shown that the use of germicidal ultraviolet technology, specifically ultraviolet-C (UVC) light, may cut down on the spread of germs.
Shop All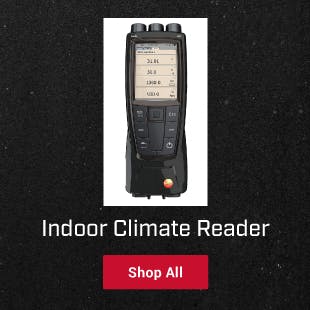 Resources